Lindgren House
2309 Sheridan Road
Evanston, IL 60201
Located just off Sheridan Road, directly south of the Goodrich House.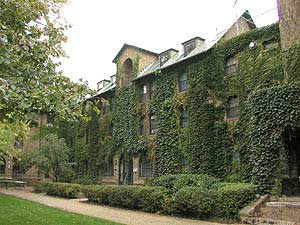 Notes
Theta Chi Fraternity
History
Lindgren Hall was designed by Palmer, Hornbostel, & Jones in 1913-14 as part of the men's quadrangles. It was named in honor of John R. Lindgren, a banker and businessman who held a longtime interest in Northwestern.