560 Lincoln St
560 Lincoln St
Evanston, IL 60201
Located along Lincoln Street directly north of the Kemper Residence Hall.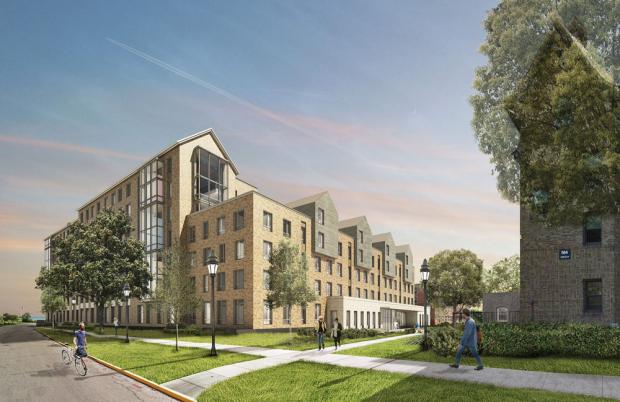 History
560 Lincoln is the first residence hall to be constructed as part of the housing master plan. It will be located on the north side of campus just north of Kemper Hall, where a string of old residence halls known as Peanut Row was once located. These halls were demolished in the fall of 2013, as part of the master plan.
560 Lincoln will be a 7-story building (4 stories in some parts) with suite-style housing for 422 beds. The active ground floor will feature open lounges and flexible multi-use space that encourages campus wide connections. Suite-style living areas will feature ample study, meeting, social, and common lounge space that builds a sense of community.
Project Status
Construction start: Early 2016
Completion: September 2017
Project Description & Statistics
The University plans to construct a new multi-story residence hall located at the north end of the Evanston Campus (in the area formely known as Peanut Row). The new facility will accommodate  400+ beds in approximately 140,000 total gross square feet.