Lanny and Sharon Martin Stadium
2235 Campus Drive
Evanston, IL 60208
Located right next to Lake Michigan, just north of Chap and Ethel Hutcheson Field.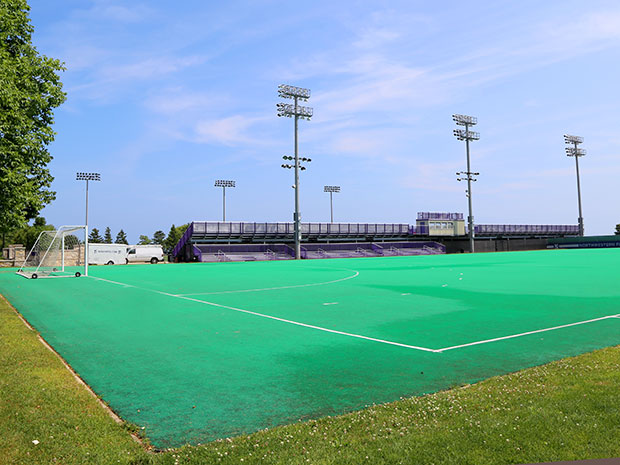 Notes
Lacrosse/Soccer Field
History
Lanny and Sharon Martin Stadium will be used for competition by Northwestern's men's and women's soccer and women's lacrosse teams.
Northwestern University broke ground on the next phase of its new Lakefront Athletics and Recreation Complex in a ceremony held Saturday, April 25, 2015, for Lanny and Sharon Martin Stadium.
The renovated soccer/lacrosse field is named for Northwestern alumnus and trustee J. Landis (Lanny) Martin and his wife, Sharon Martin, in recognition of their generous support of the project. Important donors to Northwestern for more than 30 years, the Martins are co-chairs of We Will.
Lanny and Sharon Martin Stadium will be used for competition by Northwestern's men's and women's soccer and women's lacrosse teams. - See more at: http://www.northwestern.edu/newscenter/stories/2015/04/groundbreaking-for-lanny-and-sharon-martin-stadium.html#sthash.5fRrO5G9.dpuf
Departments in this building
For a list of all University departments see the Office Directory